KENDALL FAMILIES of AUSTRALIA since 1788
Ian Kendall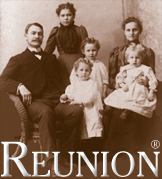 Contents
Introduction
Web pages for nearly all KENDALL families who lived in New South Wales, Australia, from 1788 until 1888 and now, beyond and even for all other Australian states, maybe even overseas Kendalls. Additional Kendall lines are being added all the time. Just ask me. Or better yet, allow me to publish your Kendall family tree data.

Information has been extracted from the IGI, New South Wales Births Deaths and Marriages CD ROMs, convict records and the Blue Books of the Colony 1788 - 1824, State Library and Society of Australian Genealogists (SAG) libraries and resources, plus information submitted by other researchers.

Much of the information is incomplete and requires additional work. Assistance greatly appreciated. I am always only too happy to publish on this site Kendall family research not only for NSW but for any state of Australia.
---
The personal family file of I.W.Kendall contains details of his family and that of his wife, C.J.Honeysett. Access to these data cards is controlled by login name and password. Permission to access these cards may be granted to family members and approved others upon request. Due to problems with hackers all passwords have been deleted. Users who previously had access, please contact me to have your access re-established.
Contact